Vigilance at the wheel study (2007-2010)
Objective :
Study of drug intake on alertness (in simulated driving)
Partners :
Assistance publique des hopitaux de Marseille,
MEDES
MEDES carried out two studies, in 2007-2008 and then in 2010, on the effects of taking a therapeutic drug referred to as "Medico-Médicament" and then cannabis, referred to as "Medico-Cannabis", on driving performance and behaviour.
For this purpose, driving performance was assessed and compared in two ways : 
First, under experimental conditions on a simulator reproducing car driving,
Then under actual driving conditions on a motorway stretch.
Driving under simulated conditions was tested in the Space Clinic, which is equipped with a simulator that reproduces car driving. Real-life driving was tested on a stretch of motorway in Bordeaux.
The study sponsor was the Marseille public hospital system. MEDES coordinated its implementation for the "simulated driving" part.
Objectives of the studies
"Médico-Médicaments" (2007-2008)
 The aim of this study was to evaluate the effects of a single dose of a drug from the benzodiazepine class (with a high sleep-inducing potential) on the ability of healthy subjects to drive under simulated and real conditions.
"Médico-Cannabis" (2010)
The aim of this study was to provide an accurate and objective description of the effects of cannabis use on driving performance and behaviour. Indeed, the behavioural effects of cannabis, in particular drowsiness and sluggish behaviour, have prompted studies of their impact on driving.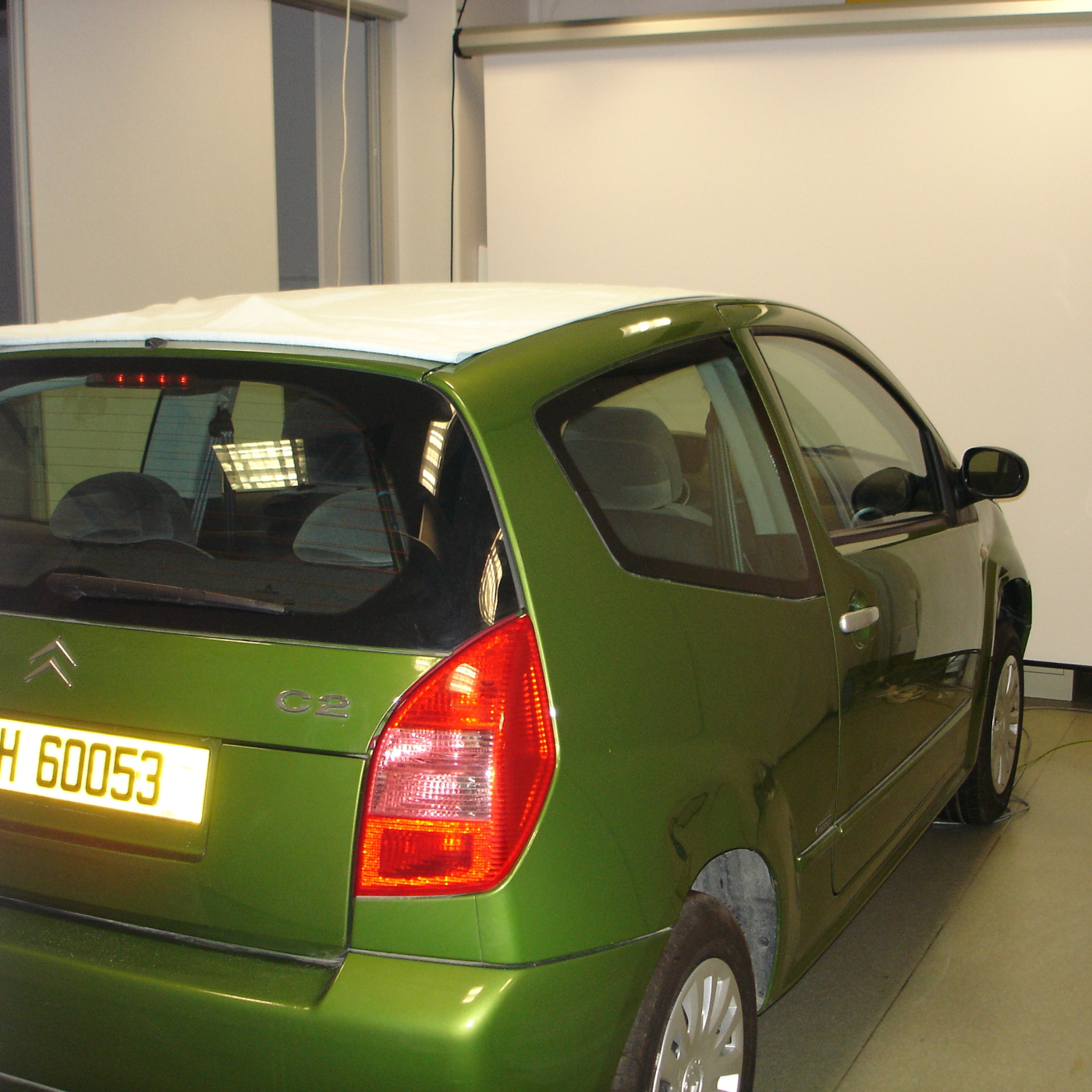 Study configuration
During the simulated drive, volunteers were seated in a cockpit and presented with a visual scene projected on a screen. They were asked to drive in the centre of the right-hand lane unless overtaking, and to maintain a constant speed. During the trip, various driving parameters were measured (speed variation, line crossing, lateral deviation).
During the actual driving, the volunteer drove a vehicle and was accompanied throughout the journey by an experienced co-driver and staff authorised to take blood samples. The driving took place on a section of motorway (Langon-Agen route). The trip was recorded using a camera set up in the car and the driving parameters were then analysed.
Each subject took part in four sessions:
two sessions that took place at MEDES (Toulouse Rangueil University Hospital) with an interval of about one week between them,
two actual driving sessions, also one week apart, which took place on a stretch of motorway in Bordeaux.
In each case, one of the two sessions was conducted with the use of medication or cannabis, and the other without any intake. Neither the volunteer nor the scientists knew whether or not there had been intake of a drug or cannabis in a session.
Expected benefits of these studies
The aim of this research was to better assess the actual impact of benzodiazepine and cannabis use on driving and to improve the methods of investigation for testing these substances for health and road safety purposes.
In the longer term, these experimental procedures might be proposed for routine testing of any compound which might have a negative effect on driving.
The ultimate goal of this research is to improve road safety and reduce the risk of traffic accidents related to the use of "pharmacologically" active substances, and thus hopefully contribute to the reduction of human and financial costs due to accidents. Urgent ! Recrutement volontaires