Objective :
Preventing health crises at transport hubs
Partners :
MEDES, APHP, public Health England,
University of Eastern Finland, VTT Finnish Institute
Prevention and management of high-risk pathogens in transport hubs
The project aimed to develop tools and recommendations to help manage health crises in transport hubs (airports, ports and railway stations).
The aim is to help transport operators and stakeholders in major transport hubs to develop their preparedness and response plans to deal with pandemics and dangerous pathogens.
The project was funded by the European Commission (FP7 Framework Programme, Security Theme SEC-2013.2.2-2). It ran from 2014 to 2018.
The project adopted a proactive approach to pathogen prevention.
As a starting point, Pandhub began identifying "hotspots" that have a higher risk of transmitting germs via breathing, sneezing and touching. The project identified these areas by studying potential infection transmission routes, passenger flows, and the unique characteristics of busy transport areas.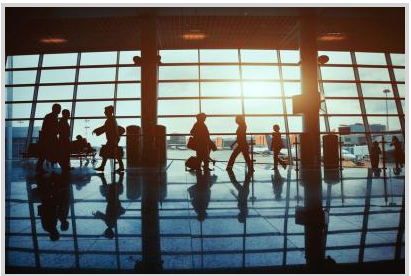 Project partners
Partners in the project included APHP (SAMU de Paris), MEDES-IMPS (Institute of Space Medicine and Physiology), the English Department of Health (Public Health England), the University of Nottingham (Health Protection and Influenza Research Group), and the University of Eastern Finland. It was coordinated by the Finnish VTT Institute.
Contribution from MEDES
MEDES contributed to the project by developing the PANDHUB system, a solution for configuring and obtaining highly flexible data collection tools.
In the context of the project, the system is used to support epidemiological investigations, contact tracing and outbreak management.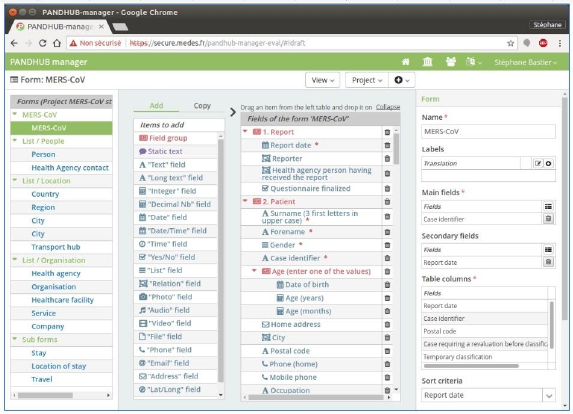 The solution developed for the project led to construction of the DATAMIA data collection platform.
Indeed, in addition to the contexts of use targeted by the PANDHUB project, the system can be used in many other contexts, whenever there is a need to organise data collection campaigns, such as clinical research, occupational medicine, crisis management, etc. Urgent ! Recrutement volontaires