Objective :
Development of a model for controlling biocontamination in a closed environment
Partners :
MEDES, SCK CEN, IBM, IBMP, VTT, UEF

BIOSMHARS is a 2-year research project co-funded by the European Commission under FP7.
6 partners are involved in the parntership.
The BIOSMHARS project aims to develop, to calibrate and to validate a mathematical model to predict the transportation of bioaerosols in a closed environment and the concurrent spread of biocontamination. This model should support the implementation of proactive countermeasures.
BIOSMHARS is the first phase a joint EU-Russia research effort to develop the scientific and technical tools for a comprehensive approach to the challenging issue of biocontamination inside manned spacecrafts.
The long term objective is to improve the biocontamination control strategy in spacecrafts with possible applications for closed environments on earth.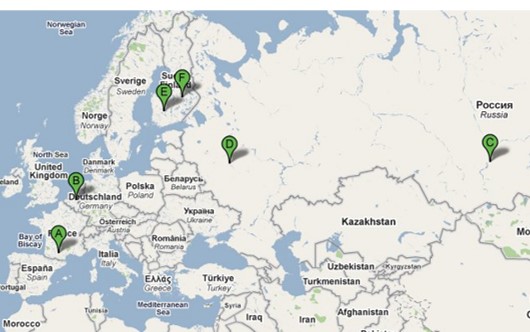 Presentation of the project at the Human Space Conference.
MEDES was awarded 3rd prize in the Poster Session following the presentation of its poster for the project.a