Objective :
Study on the effectiveness of drugs during sleep deprivation
This study was part of the European PharmaCog project, which marked the beginning of an ambitious public-private partnership to advance pharmaceutical research for the treatment of Alzheimer's disease.
Context
Alzheimer's disease is a progressive brain disorder that leads to a gradual and irreversible decline in memory and cognitive functions. At present, the drugs available to treat it are not very effective, hence the need to develop new products that act on the symptoms.
Scientists are focusing on the development of cognitive/memory criteria/markers used in a number of experimental models that artificially induce transient Alzheimer-like disorders.
The use of total sleep deprivation is a good candidate as a physiological model. Various total sleep deprivation studies have been conducted in healthy volunteers for periods ranging from 24 to 72 hours. The 24-hour sleep deprivation model seems to be the best candidate.
The project lasted six years (2010-2015). MEDES was involved in a clinical study at the beginning of the project.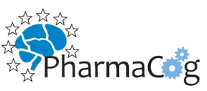 Objectives
The main objectives of the project were to:
Assess whether sleep deprivation is a possible model for cognitive disorders by evaluating whether drugs are able to alleviate these disorders.
Test the recovery effects of a single dose of modafinil, and also the effects of donepezil and memantine on cognitive function in young, healthy, sleep-deprived subjects.
Study configuration
The study was carried out on 12 male volunteers aged between 25 and 40 years. They were successively hospitalised five times, each for a period of 48 hours.
Part A: periods 1 and 2 at intervals of seven days. (D-1, arrival at the clinic at 4pm, medical examination, positioning of electrodes, blood test – D1: sleep deprivation: modafinil intake)
Part B: three hospitalisations of 48 hours each, separated by a period of six weeks with medication for 13 days before arrival at the Clinic. Intake of Motilium for 15 days to avoid digestive problems. Urgent ! Recrutement volontaires