Objective :
Study of cardiovascular regulation mechanisms in the standing position and the effects of plantar mechanical stimulation
MEDES conducted a clinical study called Orthoboots with 12 male volunteers, between January and March 2013.
The main objectives of the study were to:
investigate the mechanisms of cardiovascular regulation in the standing position (orthostatism) in order to improve health care for patients suffering frequent fainting fits, and
evaluate the effects of plantar mechanical stimulation on the response of the cardiovascular system to the transition to the standing position (carried out with the "Korvit" plantar stimulation shoes).
Concomitantly with this protocol, a new therapeutic strategy for treating motor disorders was also tested, applicable in venous pathologies and as a preventive measure for disorders induced by space travel.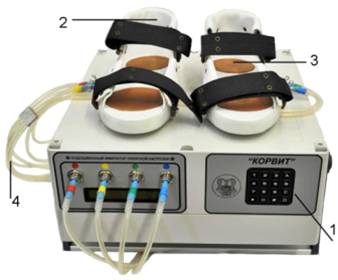 Equipment used
Lying on a tilt table (a kind of bed that can be raised mechanically), the subject was also equipped with plantar stimulation shoes and various sensors to measure the following parameter. s:
Blood pressure,
The electrical activity of the heart (electrocardiogram – ECG)
Respiratory rate,
Skin blood flow,
An ultrasound assessment of a leg vein behind the knee.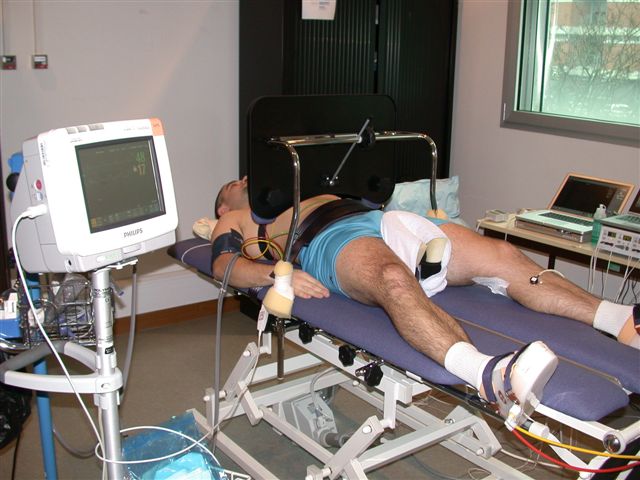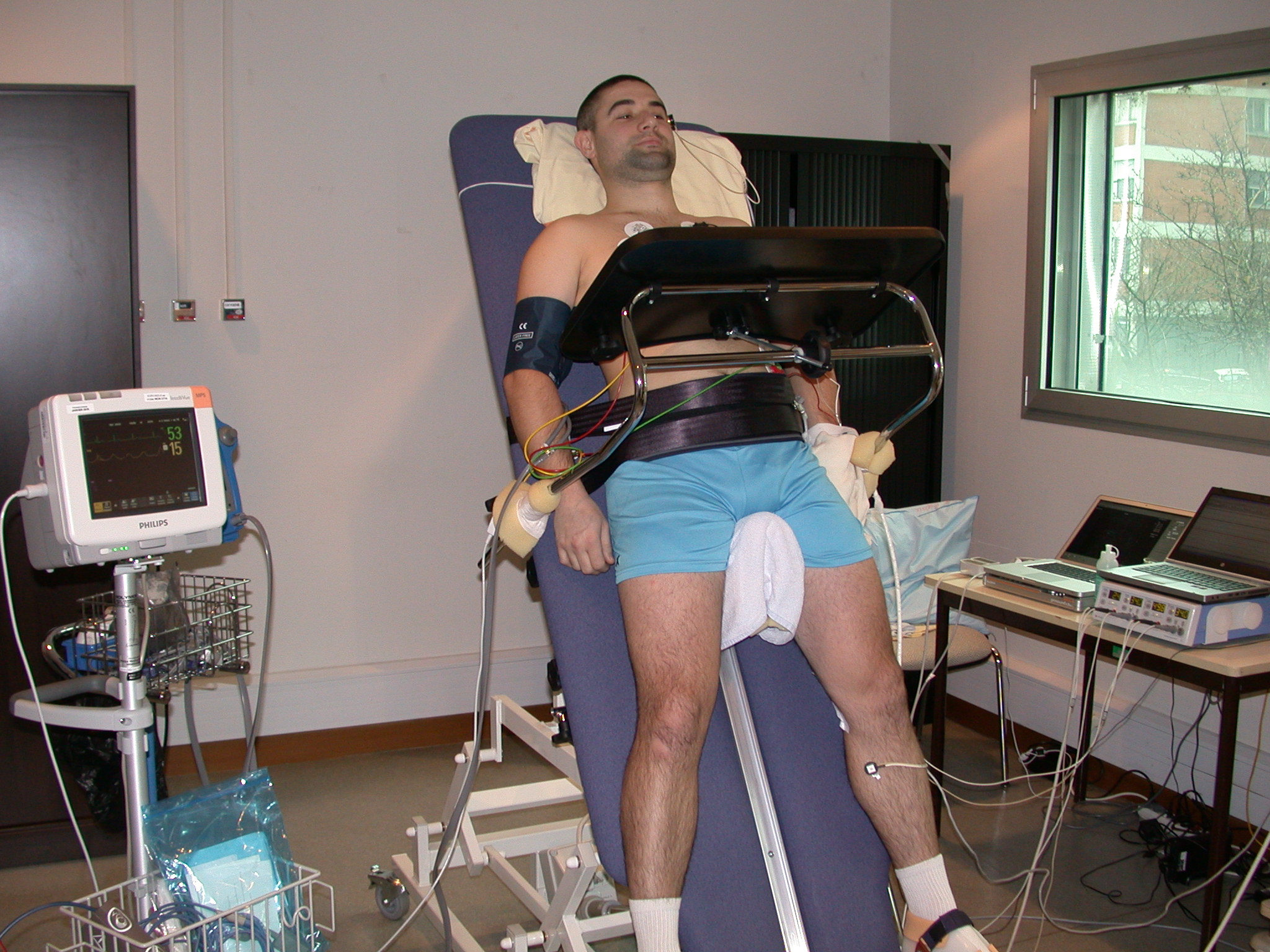 Urgent ! Recrutement volontaires